COMPLIMENTS
To effectively manage the performance of our officers, we like to be informed of any commendable conduct so that we can acknowledge them for a job well done and reinforce this kind of work performance. Please contact the shift supervisor to let them know about your positive experience!
COMPLAINTS
Internal Affairs Purpose
The duties of a police officer can often be a very difficult and complex job. We recognize that mistakes may be made and our actions can fall short of expectations.
Through the internal affairs process, we can help maintain the integrity of the department by helping to identify and correct our performance. Many times, responding to complaints and concerns also provides us an opportunity to explain why an officer may have performed in a certain way when a member of the public didn't understand the reason for their actions.
The Newton Police Department administration seeks to proactively instruct and supervise rather than conduct investigations into reports of misconduct in order to maintain community trust. We embrace the following statement, as written in the New Jersey Attorney General's Internal Affairs Policy and Procedures…
Honesty is an essential job function for every Police Officer in New Jersey.  Police Officers who are not committed to the truth, who cannot convey facts and observations in an accurate and impartial manner and whose credibility can be impeached cannot advance the interests of the State in criminal matters.
To make a complaint about an officer or civilian police employee, please contact the Police Department at (973) 383-2525.
Professional Standards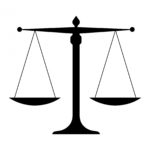 The Newton Police Department has rules/regulations and standard operating procedures that govern our professional and personal conduct as well as defining what are acceptable work performance standards.
It is in the best interest of everyone that your complaint about the performance of an individual officer is resolved fairly and promptly. The police department has formal procedures for investigating your complaint. These procedures ensure fairness and protect the rights of both citizens and police officers.
When Making a Complaint
Your complaint will be sent to a superior officer or a specially trained internal affairs officer who will conduct a thorough and objective investigation.
You might be asked to help in the investigation by giving a detailed statement about what happened or providing other important information.
All complaints against police officers are thoroughly and objectively investigated to a logical conclusion. You will be advised of the outcome of the investigation.
If our investigation shows that a crime might have been committed, the county prosecutor will be notified. You might be asked to testify in Court.
If our investigation results in an officer being charged with a violation of department rules, you might be asked to testify in a departmental hearing.
If our investigation shows that the complaint is unfounded or that the officer acted properly, the matter will be closed.
Outcome of Complaint
The resolution of an internal affairs investigation into a citizen complaint can often take a long time depending upon the nature of the alleged misconduct. Your patience is appreciated.
Corrective action, if determined to be appropriate, will be taken commensurate to the severity of the violation. This can range from counseling and remedial training to suspension and termination.
If after making a complaint, you have any questions or additional information, you may call the Newton Police Department's internal affairs officer, Lt. Thomas Muller, at (973) 383-2525.
Submission of Complaints
Internal affairs complaint forms may be submitted in person to any Newton Police officer at Newton Police Headquarters, 39 Trinity Street, Newton, NJ 07860 at any time. Alternatively, the complaint may be submitted electronically via email to Lt. Thomas Muller, Internal Affairs Officer, at tmuller@newtonpolice.org.
Internal Affairs Complaint Forms
Please visit our Departmental Policies page for copies of Internal Affairs Reporting forms, available in ten languages.