Welcome Message from Chief Michael Richards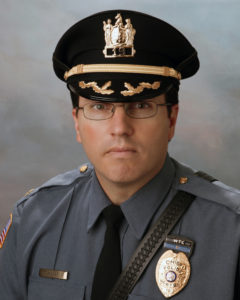 Welcome to the Newton Police Department website. I thank you for taking the time to visit and believe you will find the site to be both helpful and informative. Our site is designed and maintained by a member of the staff and it is specifically intended to further our objectives in creating and strengthening our community engagement. In addition to this website, we endeavor to look for ways to innovate and to always improve; to operate more efficiently and effectively.
Performing a fundamental public service, Officers can have a tremendous positive impact on the quality of life. Continuing a proud tradition since 1910, members of the Newton Police Department are committed to serving everyone in our community to make the Town of Newton safer and to make its residents, merchants and its visitors feel safer.
I invite you to browse the website to learn more about us and the many services we offer. Since our effectiveness is often proportionate to the amount of involvement, cooperation and assistance that we receive from those we serve, we'll continue to engage the public and communicate our activities in an effort to enhance our public safety partnership. Please contact us if we can be of any assistance to you and to report any possible suspicious activity.
Like the department, this website will continue to be improved; refined and updated, so please check back regularly. Your comments and suggestions are important to us and I encourage anyone with comments, questions or concerns to contact me directly at mrichards@newtonpolice.org.
-Chief Michael S. Richards